Description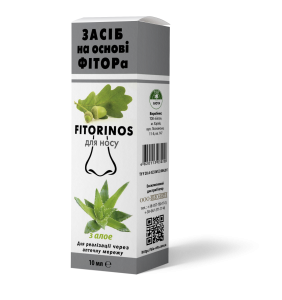 For implementation through pharmacy network.
Composition: water, aloe extract, FITOR, PEO-1500, propylene glycol, povidon K-17
Recommendations for use: it is used in combination therapy with ARI and ARI.
It is a tool for combating viral and bacterial infections due to the unique component – acetamenana. Aloe extract has antimicrobial function, suppressing the development of such bacteria as staphylococci, shigella, streptococcus.
It is used as a natural antibiotic. It is recommended as a means for reducing the swelling and irritation of the nasal mucous, mucous membrane and improving the respiration, stimulates the vital functions of the body. Aloe extract neutralizes pathogenic bacteria and viruses (including influenza and herpes viruses), as well as accelerates the process of transferring oxygen to organs and tissues, helps the nasal mucus quickly restore its barrier properties.
The use of the remedy is confirmed by studies conducted in the laboratory, which is accredited by the Ministry of Health of Ukraine.
Method of application: intranasal one injection in each nostril, 2 – 3 times a day.
Shake before use.
Contraindications: individual non-perception of the individual components of the drug, children under 12 years of age.
You cannot use aloe juice during pregnancy as it stimulates the uterine muscle.
 Storage: in rooms protected from light at a temperature not exceeding 25 ° C and a relative humidity not more than 75%.  Shelf life: 24 months from the date of manufacture. The date of manufacture is the batch number and indicated on the label of the bottle.