History of creating a biologically active additive Fortor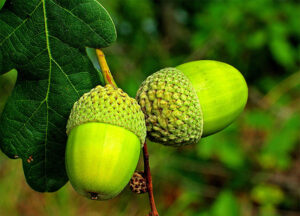 One of those who developed him is Kharkovchanin Nikolai Kravchenko. Candidate of Physico – Mathematical Sciences, Mountaineer, a descendant of folk signs, he suffered from childhood by the sacraments of Oak-Bogatyr.
⠀
While still a student, he "cooked a potion", which treated climbers' friends not only from bruises and fractures, but also from many diseases of the internal organs. And what is interesting – really helped!
⠀
For 25 years of its existence, the phytor won great popularity in Ukraine among the physicians, their patients and ordinary people, creating a sustainable authority in domestic pharmacology.
⠀
Fortor is rightfully called the drug "Ukrainian Mumina", since it is not inferior in its effectiveness known natural means – mummy.
⠀
The positive characteristics of the drug are presented in the reports of the National Medical University. A. A. Bogomolets, Institute of Microbiology and Virology of the National Academy of Sciences of Ukraine, Kharkiv Research Institute of Orthopedics and Traumatology. Sittenko, Kharkiv regional clinical hospital.
⠀
As a result of studies conducted in the laboratory of biostimulants of the Kharkiv State University (1978-1980)
It was proved that the phastor increases performance, immunity and speeds up the recovery process after overloads and injuries, including sports, on the basis of what, in accordance with the draft resolution "On the preparation of Soviet athletes at the Olympic period 1981-1984.
⠀
Fortor was recommended for use in the USSR national teams and received a positive assessment.
⠀
Fortor contains flavanoids, carotenoids, saponins, tanning substances, polysaccharides, 32 microelements and minerals.
⠀
There are no contraindications to use. With long-term storage, the biological activity is not reduced.
⠀
It is not toxic, does not cause allergic reactions, does not have a local irritant effect. Produced in the form of tablets, powder, candles, extract.